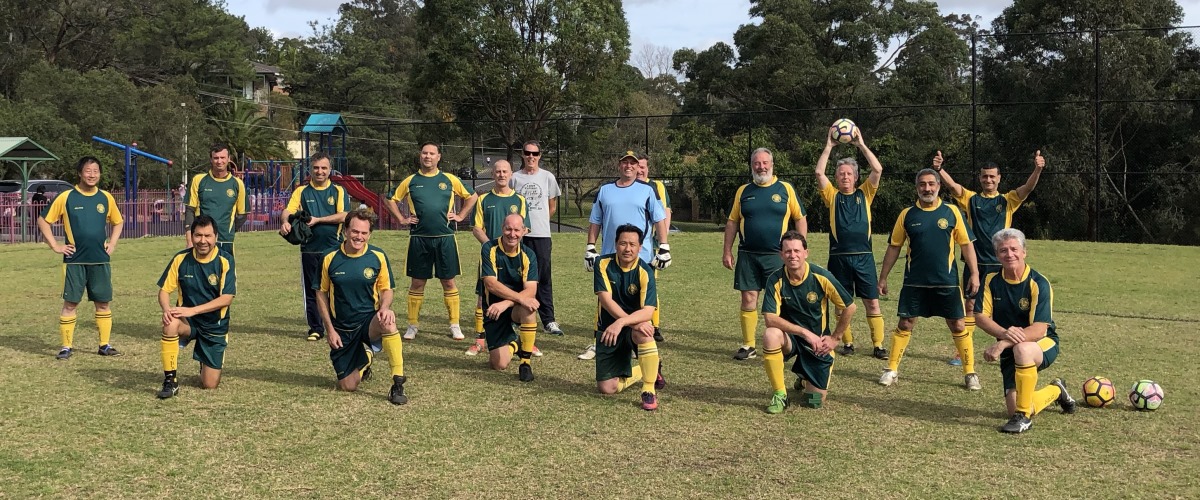 Mount Colah Football Club fields teams in:
Men's All Age (Premier League squad in 2020)
Men's Over 35
Men's Over 45
Mount Colah has played in the Men's competition since NSFA first Men's season in 1961. Mount Colah has been fielded quite a few Premier League/Div 1 squads over the years with the last in 2020.
The Over 35s have been storming up the divisions in recent years.
"From the heyday when Mount Colah Football Club (MCFC) had two division 1 Men's Over 35 Premiership winning teams, in 2018 the club had one squad, two teams, the Firsts were wooden spooners and the Reserves were second last in division 5.
"Under the guidance of coach and ace defender Robbie Hooker, Mount Colah has turned around their fortunes and created something special. In 2019, Mount Colah were Division 5 Premiers, 2020 Division 4 Runners-up." Dan Farrell, MCFC M35A Manager
Promoted to Division 3 in 2021, Mount Colah has had an outstanding season so far, unbeaten after ten rounds. Mount Colah's meteoric rise over the past few years has been followed by Knox United as both teams battled it out for the premierships. The round 7 clash for the table lead at Knox's home oval at Warrimoo, St Ives was another titanic battle. This high stakes game saw Phil Martin, James Saunders score to see Mount Colah win 2-0 and move to the top of the table.
North Turramurra and Corpus Christi are also in the chase for the premiership. These were hard fought games. Playing North Turramurra it was a high scoring 4-All draw which could have gone either way. MCFC goal scorers were James Saunders (2), Phil Martin and Robbie Hooker. Playing Corpus Christi in wet, muddy conditions saw another draw, 2-All. MCFC goal scorers Damo Nasiri, Steve Castelnuovo." Dan Farrell and Rob Wing
The Over 45s have hallowed names in their ranks who have been with the club since playing as MCFC Juniors. Who now have kids and grandkids playing for Mount Colah. 2021 saw strong growth in the 45s. The 35s and 45s are a great bunch of blokes who when they can drop into each others game to cheer them on.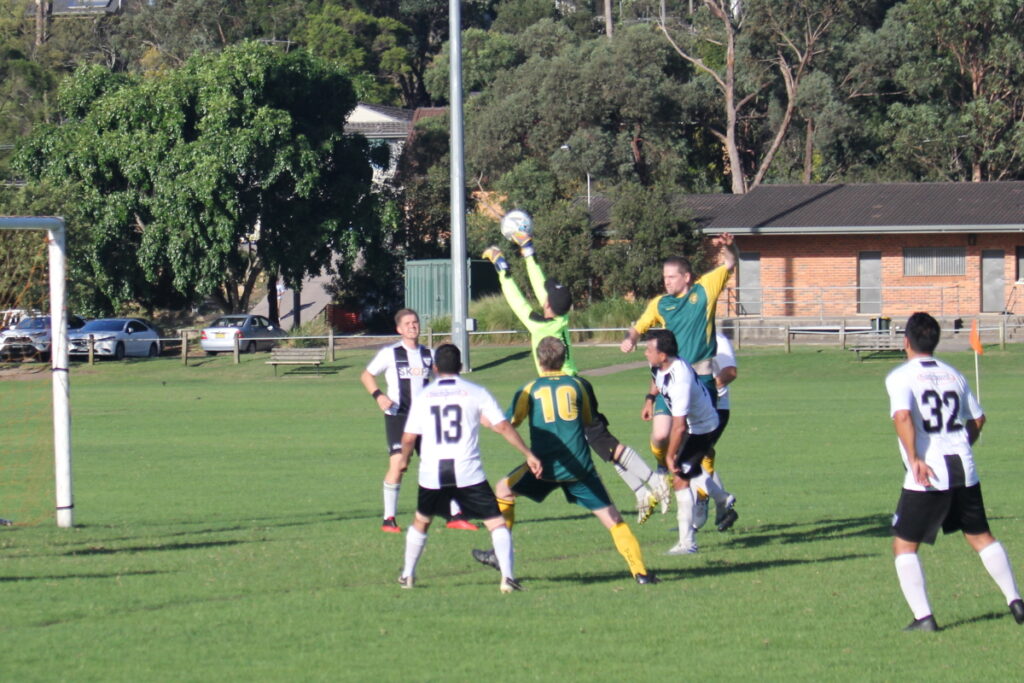 Men's All Age Division 8 in action at Foxglove Oval – 2021