Bite Me Bakehouse
Freshly baked on-site every day is a delicious range of pastries, pies and cakes and so much more.
There's nothing more Aussie than football and meat pies. After a hard game or before the game, enjoy a variety of coffees and teas or a refreshing cold drink. Take yourself. Take the whole team. You know it must be good as it is a popular spot for the truckies and tradies who travel from miles around just for the food and friendly service.
Phone: (02) 9477 1732
Website: bitemebakehouse.com.au
561 Pacific Highway, Mount Colah NSW 2079
---
Domino's
Mount Colah
Australia's largest pizza chain is conveniently located in Mount Colah. With a wide range of pizzas and long opening hours, it is an easy and convenient way to feed the family and the hungry football team after the game.
Phone: 02 9457 4520
Website: www.dominos.com.au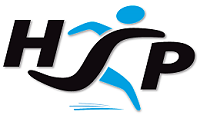 Hornsby Sports Physiotherapy
Physiotherapy can help you with:
Pre-Season preparation
Faster injury recovery
Reduce and prevent game/training injury
Fitness improvement
More info here
Phone: 02 9476 2422
98 Balmoral St, Hornsby 2077
rebel Hornsby
rebel is Australia's preferred retailer of the biggest sports brands at best prices. Nike, adidas, Under Armour, Garmin + more.
Link your rebel card with Mount Colah Football Club to help the club.
Website: rebelsport.com.au
Phone: 02 9476 8899
Asquith Bowling & Recreation Club
Join Asquith Bowling & Recreation Club for special fee of only $3.30. This entitles you to a range of benefits such as on your birthday, a gift of vouchers which includes a free drink, a free glass of wine and a free cup of coffee & choice of item from the coffee shop .