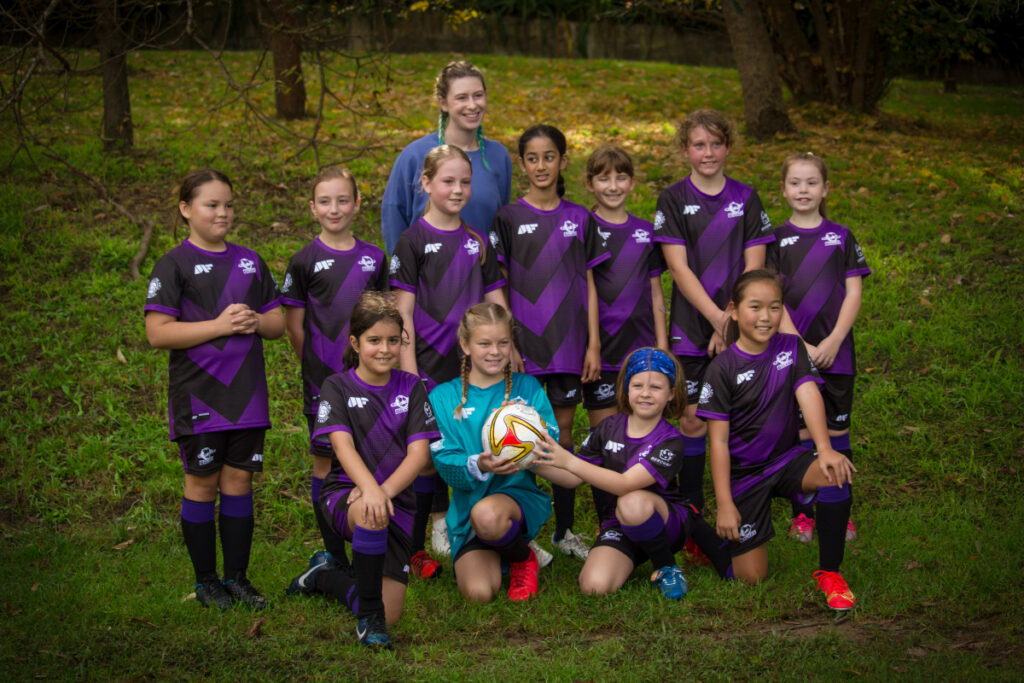 Northern Galaxy's Sapphires play in all the age groups from Girls Under 6 to Under 11. We focus on developing our girls to enjoy their football. We offer a supportive environment for the Female Game with many of our coaches are women from the club. Leading our girls by example on how to be successful women. Success stories such as BFC junior Nat Tobin who is the captain for Sydney FC, who play in the top level of the Women's national football competition in Australia.
Combined, Mount Colah and Berowra's contribution to NSFA's Northern Tiger's Girls SAP (G8 to G11) playing representative football, is right up there with the leading clubs in NSFA. Representative Football is the next level up from Community Football which Northern Galaxy competes in.
Sapphires football encompasses Girls Under 6's to Under 11's, with players taking part in small sided games with modified field sizes and playing numbers. As a player progresses through the Sapphires age groups the field size increases as well as player numbers, preparing them eventually for the full size field version of 11v11 football that we see being played in the W-League every weekend. The smaller size teams and field size give the players more time with the ball which greater enhances their interaction and enjoyment playing football.
| | | | |
| --- | --- | --- | --- |
| Playing Format | G6-7 | G8-9 | G10-11 |
| Playing Numbers | 4v4 | 7v7 | 9v9 |
| Field Size | 30x20m | 40x30m | 60x40m |
| Goal Size | 2x1m | 3x2m | 5x2m |
| Ball Size | Size 3 | Size 3 | Size 4 |
| Playing Time | 2x15min | 2x20min | 2x25min |
| Half Time Break | 5min | 5min | 5min |
| Throw-in/Kick-in | Kick-in | Throw-in | Throw-in |
| Offside | No | No | No |
The season typically starts in April and runs for approximately 18 weeks excluding school holidays and weather events. Pre-season activities typically start in February. Check club notices for specific dates and times for your respective playing season.
Foxglove Oval located in the heart of North of Hornsby, is the latest NSFA Sapphire Hub to open in 2022 due to the immense popularity of young girls wanting to play soccer in the Upper North Shore. A Sapphire Hub offers the full range of Sapphire games. Foxglove Oval can handle up to nine Sapphires games simultaneously, as well as two games on the full-size fields for the older girls on a Sunday morning, a popular time for girls football. Having so many games running at once offers an exhilarating atmosphere for the girls to play in.