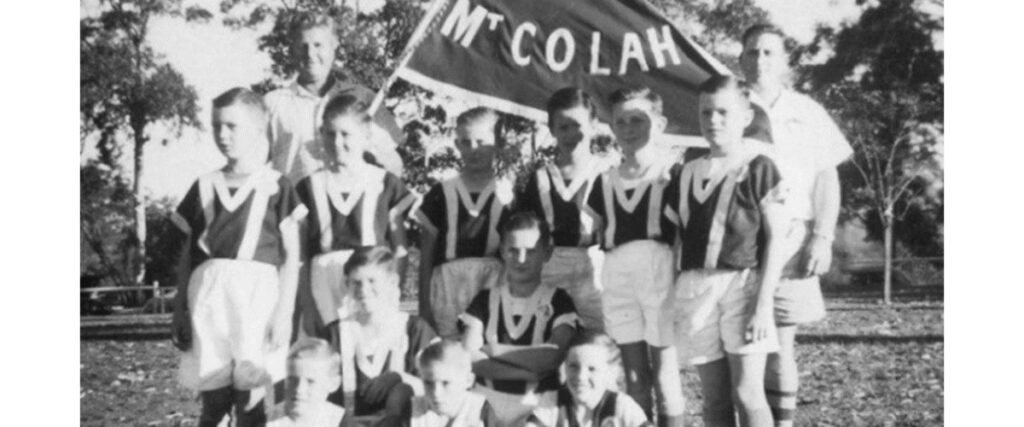 From when the club was founded in 1958 Mount Colah has excelled at the Male Game. From our first team made up from boys mostly from Mount Colah Public School in 1958 and their dads who made up most of the first men's team in 1961.
The boys have had tremendous success over the years developing boys from all levels of the sport from social to elite.
The boys have won the prestigious Football NSW Champion of Champions tournament three times to be the number 1 team in their age group in NSW.
Our most successful boys player Robbie Hooker became a Socceroo and later Assistant Coach for the Socceroos and Matildas.
Today, the competition has evolved from a boys and men's competition to Mixed where girls and women also enjoy playing the Male Game.
Mount Colah competes in all the Mixed competitions:
Development:
Home Grounds:
Berry Park – named after MCFC founder Jack Berry
Parklands Oval
Foxglove Oval
Socceroo Robbie Hooker – MCFC Junior wearing the green and gold for Australia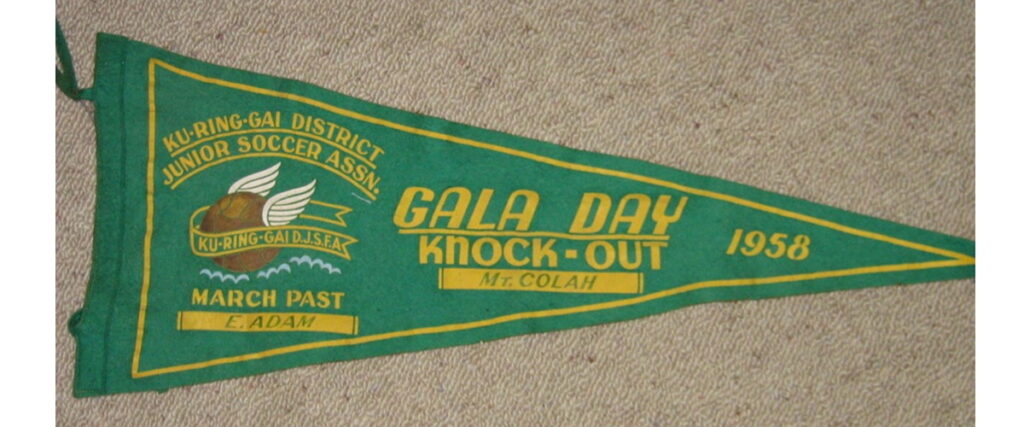 MCFC in its foundation year 1958 won the KDSA March Pass at the KDSA Gala Day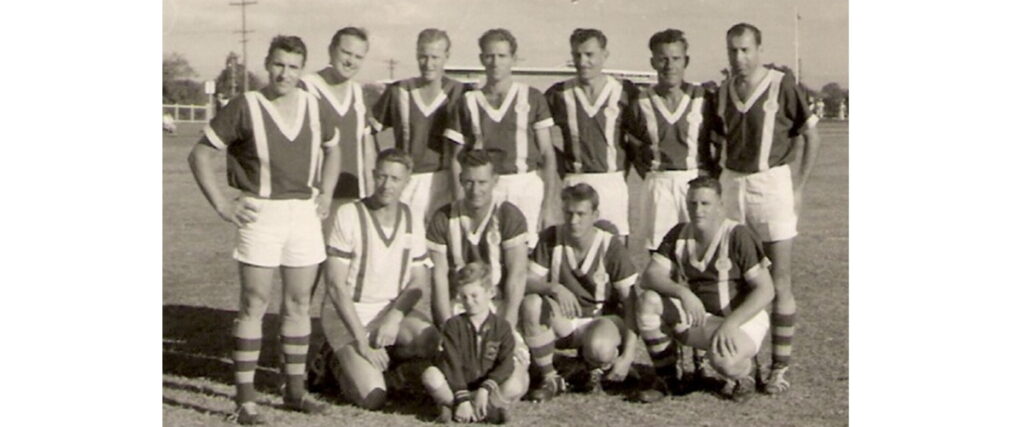 MCFC's First Men's All Age team – 1961
KDSA Gala Day August 1964 featuring Mount Colah